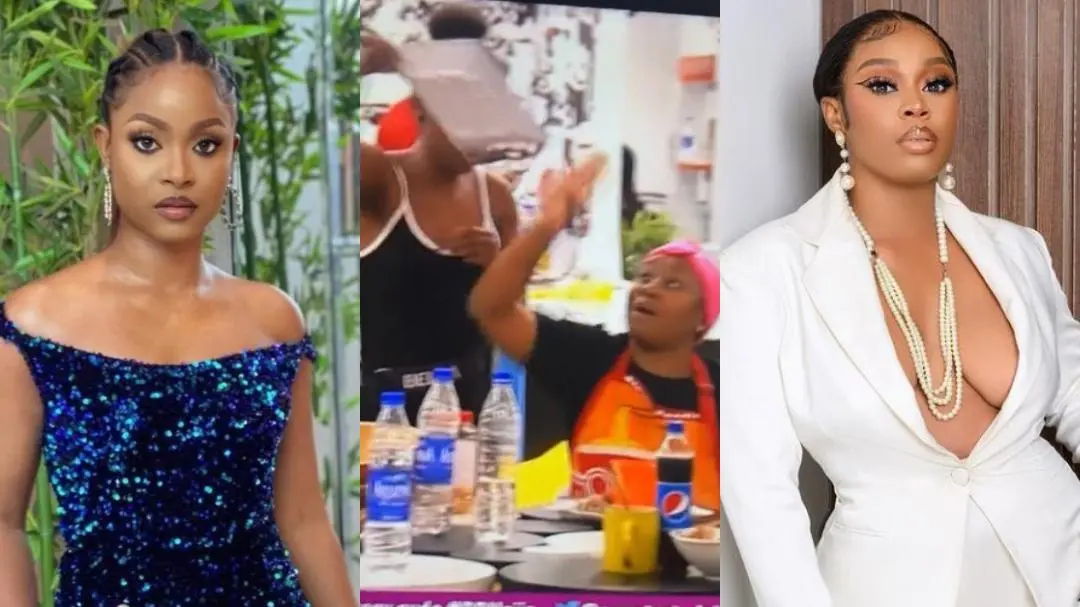 The most controversial "Level-up" ship, SHELLA clash with fellow housemate, Racheal over food.

It all began earlier today after Racheal complained about how Sheggz dished the food that was prepared by Bella.



Sheggz called her stupid and became messy from there. While at it, Bella got involved and gave out the food to Racheal in a manner that cause the food to spill.

Racheal got provoked and stood up. Bella squared up but was held back by the rest of the hosuemates.
See posts below;