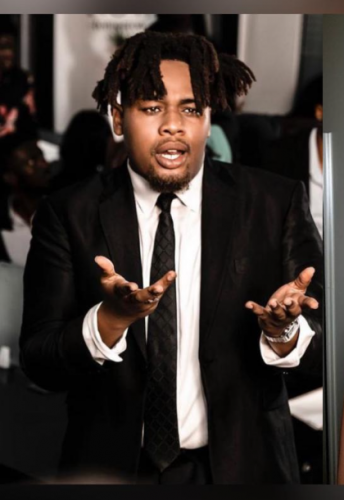 Nigerian singer, Buju has gotten himself in hot water.

The Lenu singer is getting dragged on Twitter after his alleged Swedish girlfriend posted his nudes on Snapchat. The girlfriend who has been identified as Filma Jonas shared his nudes on Snapchat and Twitter after he impregnated and dumped her.

According to Filma, They were in a serious relationship, but things went South after she got pregnant. She claims she told Buju about the baby, but he is trying to silence her and run away from his responsibility. She added that when he came to Sweden, he told her he wanted a child, but not with a Nigerian girl.

However he blocked her when she got pregnant and sent his friends and manger to advise her to get an abortion. Filma added that Buju's manager had the audacity to tell her that she should be happy she got to sleep with Buju.
Watch video below;