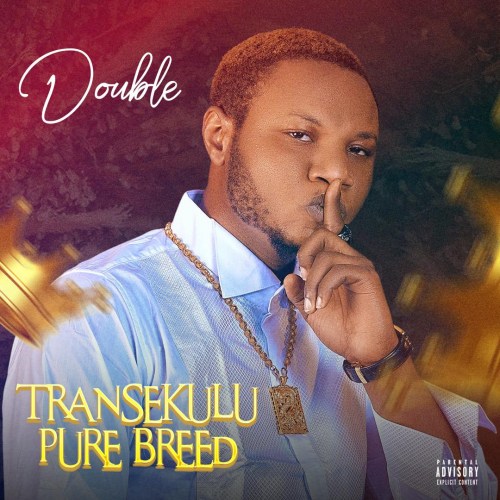 Afrobeat singer and songwriter, Double Drops A New Album Titled "Trans Ekulu Pure Breed".
Double (Born Ugwuanyi Daniel Obidii) is from Nsukka but resides in Trans Ekulu Enugu. His album named 'TRANS EKULU PURE BREED' is a wonderful album that's highly motivational.
Ugwuanyi Daniel Obidii used this project to rep. where he came from which is Trans Ekulu Enugu
You'll repeat the album over and over again without skipping any track. Download and Enjoy!
Track 1. "ALLOW ME"
DOWNLOAD MP3
Track 2. "GUY NAME" ft. Harry B
DOWNLOAD MP3
Track 3. "OLODO"
DOWNLOAD MP3
Track 4. "JERICHO" ft. Slow Dogg
DOWNLOAD MP3
Track 5. "JISIE OBIKE" ft. MC Yom
DOWNLOAD MP3
Track 6. "BANGA SOUP" ft. IYKECK
DOWNLOAD MP3
Track 7. "GRA GRA"
DOWNLOAD MP3
Track 8. "AKUPULUGOM GI" ft. Softouch
DOWNLOAD MP3
Track 9. "KOSOJU WO MBE"
DOWNLOAD MP3
Track 10. "WHY BE SAY"
DOWNLOAD MP3
Track 11. "EBELEBE" ft. TC Virus and Method Blazer
DOWNLOAD MP3