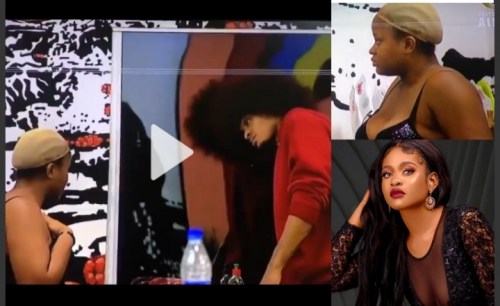 Amaka has confessed that she is not upset with Phyna over Groovy.
It will be recalled that Amaka had earlier confided in her friend, Phyna over her feelings towards Groovy. Unfortunately for her, Phyna had other plans.
The duo has been all over each other and this has everyone wondering if it's real or pure cruise.
In a recent conversation with PharmSavy, Amaka disclosed that she is not mad over their sudden relationship, as hr friendship with Phyna is more important to her.