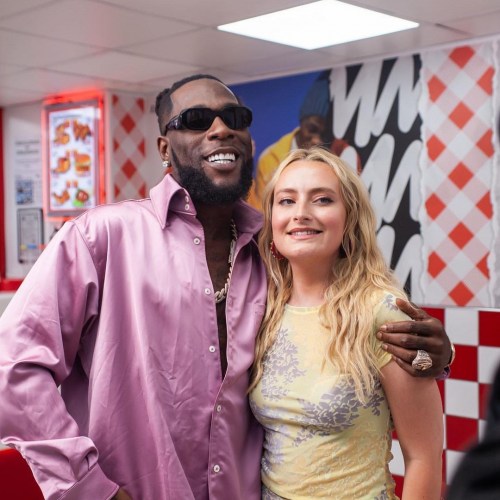 Nigerian singer, Burna Boy has stirred up a debate on Twitter.
The African Giant recently linked up with Amelia Dimz of Chicken shop date for an interview. In that exclusive interview, Burna Boy talked about his life, Things he would love to achieve and things he has achieved.
Amelia asked Burna Boy to give her his best British accent. Burna did that and it was honesty funny. As the interview proceeded, Amelia told Burna Boy she loves his gems. In her words, "I love your gems, the gems in your teeth".
Burna Boy immediately corrected her that it isn't Gems, that they are Diamonds. She immediately apologized for her 'mistake'
Twitter Users wasted no time in arguing about Who is Right or Wrong?. Burna Boy fans claim Amelia was wrong and she confused Burna Boy by referring to his Diamond grills as Gems. Others are calling Burna Boy a confused Nigerian who doesn't know Diamonds