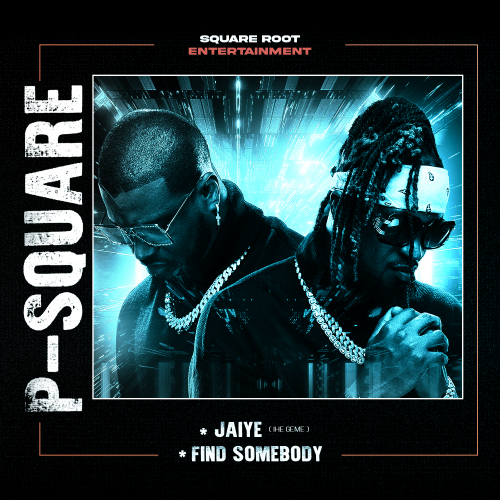 Africa's biggest Duo- consisting of Rudeboy & Mr P, P-Square Drop Their 2022 Debut Single Titled, JAIYE (Ihe Geme).
Award-winning and multi-platinum selling Nigerian sibling duo P-SQUARE return with 'Jaiye (Ihe Geme)' and 'Find Somebody', written, composed, and produced by the duo themselves. P-Square Is Back!!!
Alongside the release of their new singles, the Nigerian pop stars have also announced one of the biggest world tours of 2022. The duo's 100-city reunion world tour will see them headlining 100 cities across North America, Europe, the UK, the Middle East, Asia, and Africa.
P-Square gained widespread fame for their high-energy R&B, hip-hop, and dance-oriented sound. Emerging in the early 2000s, P-Square attracted fans with albums like 2005's Get Squared, 2007's Game Over, 2009's Danger, 2011's Invasion all of which went platinum and spawned such hits as "Bizzy Body," "No One Like You," and "E No Easy."
In 2014 they paired with rapper T.I for the song "Ejeajo," off 2014's Double Trouble. The duo separated in 2017, went solo with the stage names; Rudeboy and Mr. P.
Today July 22, 2022, P-square return and debut with this track, "Jaiye" (Ihe Geme)… Listen and Enjoy!
DOWNLOAD MP3
"JAIYE" is available on Digital Stores –
STREAM/GET HERE