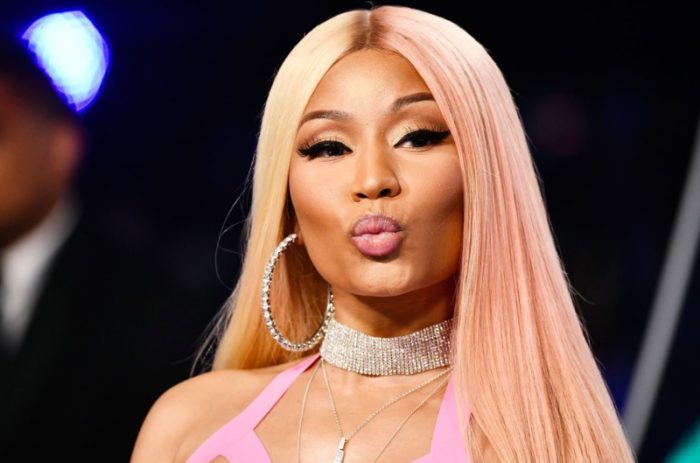 American artist, Cuban Doll murdered Nicki Minaj's 'Skillibeng's 'Crocodile Teeth remix lyrics but Nicki was not having it. The mother of one was not about to let her fellow rapper murder her lyrics without checking.
On Instagram, Cuban Dll wrote, "My type of gal wanna know da opps out,", which represents a line in Nicki's lyrics "Crocodile Teeth".
Obviously, the lyrics were incorrect, so Nicki was quick to correct her in the comment section. "Might tek a gyal man, I know da opps out," she corrected. Cuban Doll in turn did not waste time in fixing the caption.
Although Nicki meant no harm, a totally embarrassed Cuban Doll took to Instagram to share, "Lmaooo girl you could text me for the lyrics…I'm so embarrassed"
On sighting this, Nicki took to her Insta-story and said, "I hope y'all know I love Cuban, I was having fun w/ her. I don't try 2 embarrass ppl I fuk wit. That's corny. I'll never correct a lyric ever again chile. Boom."
You would recall that Nicki Minaj recently announced 3 new songs to celebrate the re-release of her 2009 mixtape "Beam Me Up Scotty".
Nicki said, "This is the 12-year anniversary of the Beam Me Up Scotty mixtape. Because this is the 12-year anniversary, we thought we would do something special.
I have never ever in life put my mixtapes on streaming services. So what we're doing tonight is we are putting Beam Me Up Scotty for the first time ever on streaming services.
Having said that, because I knew if I just re-released a mixtape without putting out anything new, I knew y'all would cuss me the f*** out. So I did a couple of new joints for the mixtape."