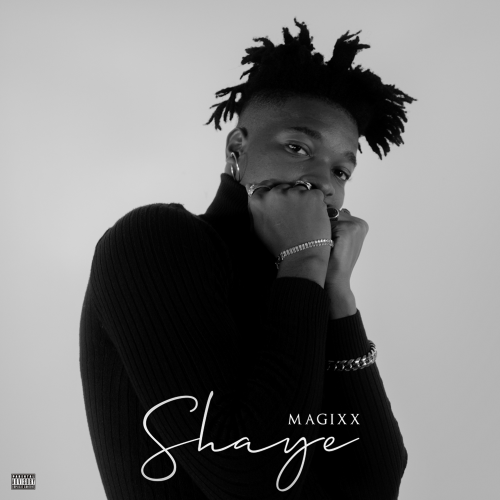 Magixx Releases A New Summer Jam Title, "SHAYE".
Mavin's new signee, Magixx continues his music campaign with this new song, 'Shaye', produced Reward Beatz. The singer was unveiled in 2021 with Magixx EP. This new record serves as a follow up to his 2022 hit singles; 'Love Don't Cost A Dime' (Re-Up) and 'Chocolate'.
Magixx's eponymous debut EP sees him pair the thrill of experiencing romance with moments of upliftment and appreciation. Displaying his range across five engaging tracks, he layers sublime vocals over various sounds as the tropical inflections of "Pati" and "Gratitude" deftly fuse with the velvety R&B of "Love Don't Cost a Dime" and the Afrobeats of "Like a Movie".
He is about to follow up his debut EP with another mini project titled 'ATOM' EP. The new song "Shaye" is off the forthcoming which will be out July 22, 2022.
Quotable Lyrics
Show me a good time Cause me got a lot on my mind
Me wannna feel nice Calling all me guys, make we vibe
And bad girl I swear that you be looking fine
Omo make we connect oo…
Listen Up!
DOWNLOAD MP3
You Can Also
STREAM HERE
Enjoy Shaye Lyric Video below;