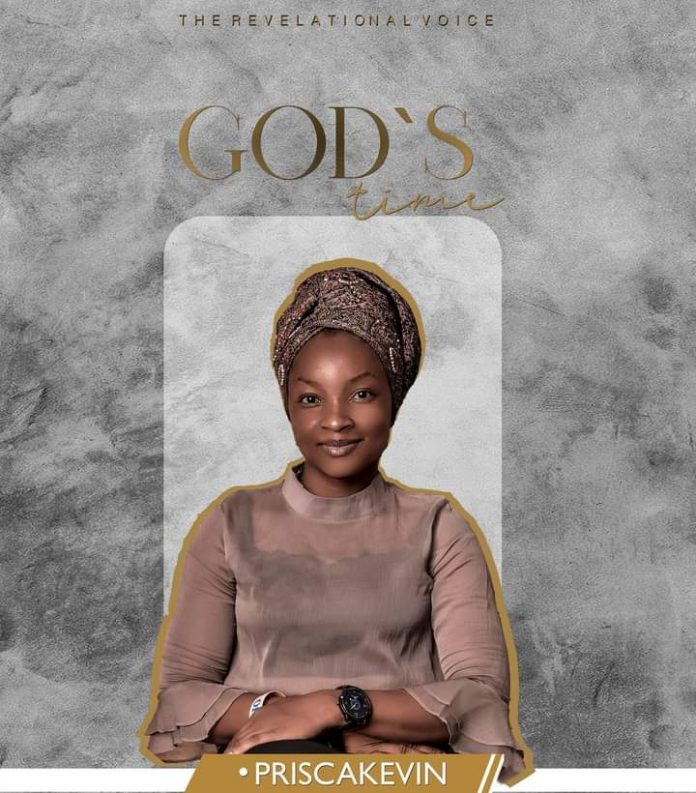 The Revelational Voice presents one of its very own remarkable female gospel artist, Prisca Kevin with a brand new super amazing project titled "God's Time" a great compilation with inspiration to fill
your
spirit and soul.
The project comprises of 5 amazing tracks, carefully selected to encourage and keep your faith in the lord
Download, Listen, and Testify with a comment below
Track List:
Victory
Unstoppable
First Prophet
Odogwu Buchimuoma
Glorious End
DOWNNLOAD ZIP FILE
All tracks produced by the incredible Royaltee Beatz, Backup by Joan Godfrey.
Prisca Kevin is a gospel minister of God, called as the REVELATIONAL VOICE for revivalists, for the excellent generation, her music Life was inspired and given by God himself, that got many people confused even her own family could not understand her, but because the call was so strong that made her to follow God's leading, on her own, she said God himself thought her how to sing, for her passion was just to serve God and wait for his reward, and was never to become a gospel minister until 2016 God started making it clear to her.
Connect with Prisca Kevin:
Facebook: prisca Kevin
Instagram: prisca.kevin
Facebook page: REVELATIONAL VOICE