PROFILE OF MR. SUNDAY GARBA BIGGS, APC GOVERNORSHIP ASPIRANT
THE WONDERS OF LITTLE BEGINNING.
MR SUNDAY GARBA BIGGS was born on October 29, 1967 at Bungha district of Mangu LGA of Plateau State.
Started his early educational pursuit at Ekan Primary School Mangu, Mangu LGA. Plateau state where he got his first school leaving certificate. From there, he
went to Mwaghavul community secondary school Mangun now Government Science School Mangun, Mangu LGA Plateau State where he got his SSCE. From there, he proceeded to the School of Preliminary Studies keffi in Nasarawa State in 1988 and obtained an IJMB certificate where he got the required point for University.
Mr S.G Biggs got admission to study Sociology in University of Jos and graduated in1994 with a B.Sc in Sociology. Due to his insatiable urge for knowledge, Mr S.G Biggs returned back to the same University of Jos for second Degree where he bagged an M.Sc in Industrial Sociology.
Mr S.G Biggs went for his mandatory NYSC in Gombe state and was posted to Kaltungo Training Institute, Kaltungo LGA, as a classroom teacher. He completed his NYSC in 1995 and returned home to his parents.
There is a popular saying that goes
"an idle man is a devil crafts tool"
Mr S.G Biggs did not stay idle on return, he secured a teaching job with World Outreach Missionary School in Jos and became a teacher.
In search of a greener pasture, Mr S.G Biggs secured an appointment with the Plateau State Civil service as an Assistant Secretary 1 in the office of the Head of Civil service of Plateau State and was posted to the Protocol Department as an administrator. On getting to the department he was asked to double as an administrator and a protocol officer which he was quite diligent in the discharge of his duties.
A popular saying had it that
"Hard work and commitment pays"
Mr S.G Biggs was a hard working young man and was so committed to his duties, he got several promotions and rose to the rank of an Acting Director, then Director of Protocol and was appointed Permanent Secretary in 2009, by the then Governor of Plateau State, Sen Jonah D. Jang.
The appointment was later reversed by the present Government in an effort to repositioned the Civil Service by His Excellency Rt Hon Dr Simon Bako Lalong. Mr S. G Biggs then returned back to his position as Director of Protocol Government to the Rescue General.
Patience and Humility is a virtue that make one to be quite successful in life. Mr S.G Biggs was so patient and humble and in the course of time, His Excellency Simon Bako Lalong saw the need to Appoint new permanent secretaries And Mr S.G Biggs was appointed as one among the Permanent Secretaries in the Plateau civil service and was giving the portfolio to become the Permanent Secretary, Government House administration before be was made permanent secretary, special duties.
God is involved in this story of a humble beginning and something Bigg is about HAPPEN.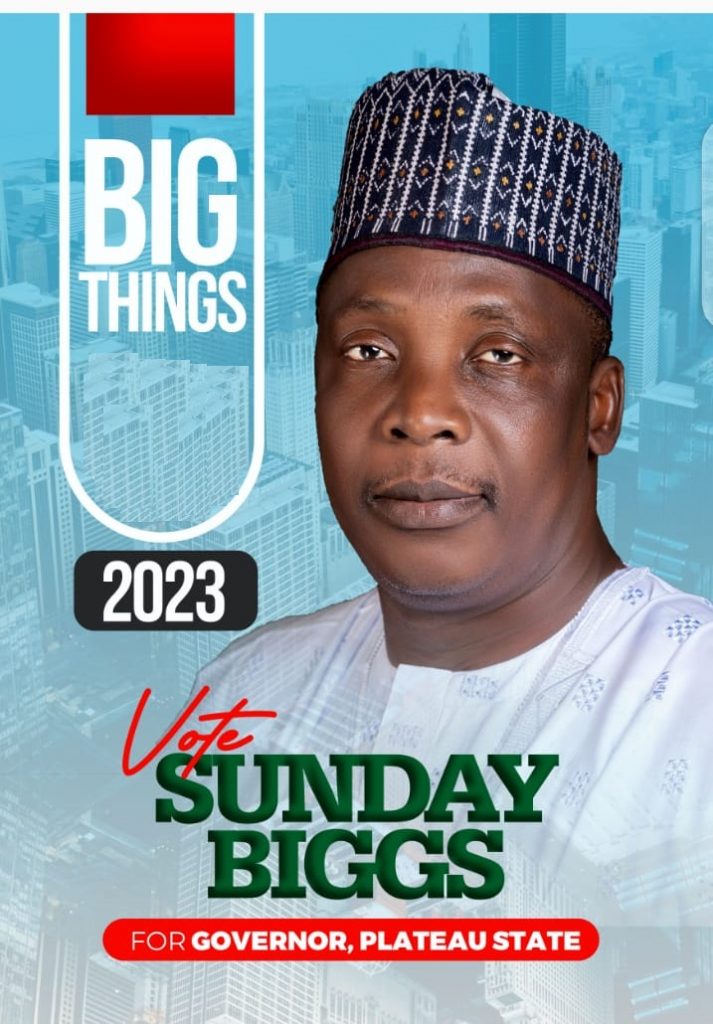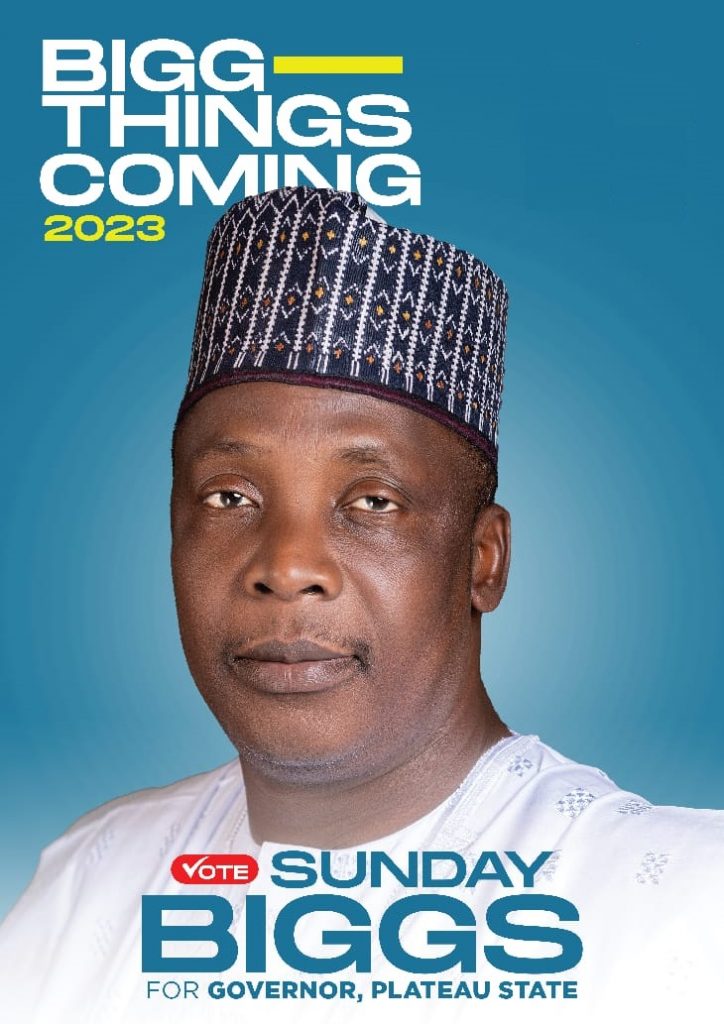 BiggThingsComing.org
Compiled by Admin of Biggs Support Group