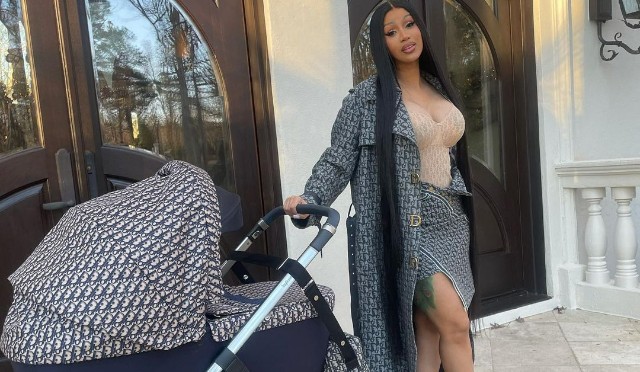 Cardi B's 4-month-old trended on social media last night, as his mum revealed he is starting to talk already.
According to the 29-year-old rapper, her son is already talking and she cannot get over it. In a video that has now gone viral on social media, Cardi B shared to her insta story the wonders of her 4-month-old talking son.
This baby is talking. I put this on everything I love in the name of Jesus Christ. First of all, my husband saw it yesterday."
I was like, 'You love mommy, yeah?' And then I asked him again, 'You love mommy?' And he replied back, like, 'Yeah.' Not even like [he made gibberish baby sounds]. It was like, 'Yeah, she insisted.
Cardi also mentioned that her baby boy was watching the Preschool YouTube television series, Cocomelon, and suddenly said, "Hello" while singing the song, "If You're Happy And You Know It."
I don't know if that's, like, the pandemic thing. I don't know, like, if this is normal. This sh*t is crazy. I need a camera in this room 24/7 or something. Because, yo, you talking and you just turned four months today. You talking for real