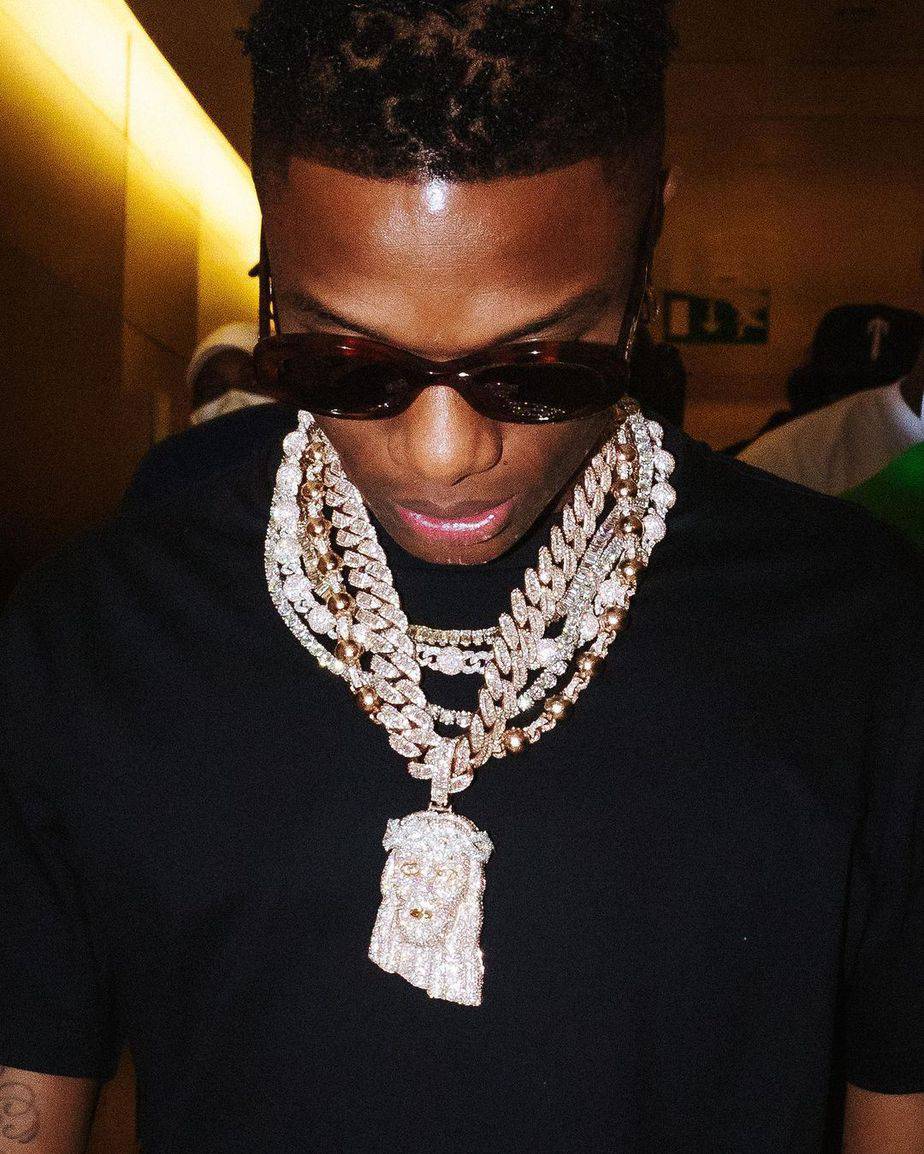 At the end of every session or semester we get to have aa take home report card of our performance, Well Billboard has shared Wizkid's Year-End Charts 2021.
According to Billboard, If we were ranking the 100 best summer songs of the year, "Essence" would come out on top. From Tems' ascending melody to start her verse, the track's butterflies-in-your-stomach feel is established, peaking at the contagious chorus ("You don't need no other body!") which we've collectively belted at every party and gathering for the last eight months. Wizkid delivers a memorable verse of his own, but he knew exactly what he was doing when he let the burgeoning Nigerian singer-songwriter take the spotlight with "Essence," putting Afrobeats squarely in the U.S. pop mainstream, and giving listeners all we need for countless warm-weather festivities to come.
Below is Big Wiz's Billboard 2021 Year-End Chart
Wizkid as an artist;
World Artists: #4 and Top R&B Artists: #21.
Essence (feat. Justin Bieber & Tems)
Hot 100: #60
Global 200: #195
R&B Digital Song Sales: #5
Hot R&B Songs: #9
Rhythmic Songs: #29
Radio Songs: #41
Digital Stores Sales: #74
Essence (feat. Tems)
Mainstream R&B/Hip-Hop songs: #6
R&B/Hip-Hop Airplay Songs: #7
R&B Streaming Songs: #12
Adult R&B Songs: #27
Streaming Songs: #66
Starboy Entertainment
World Album Imprints: #3
Hot R&B Songs Imprints: #10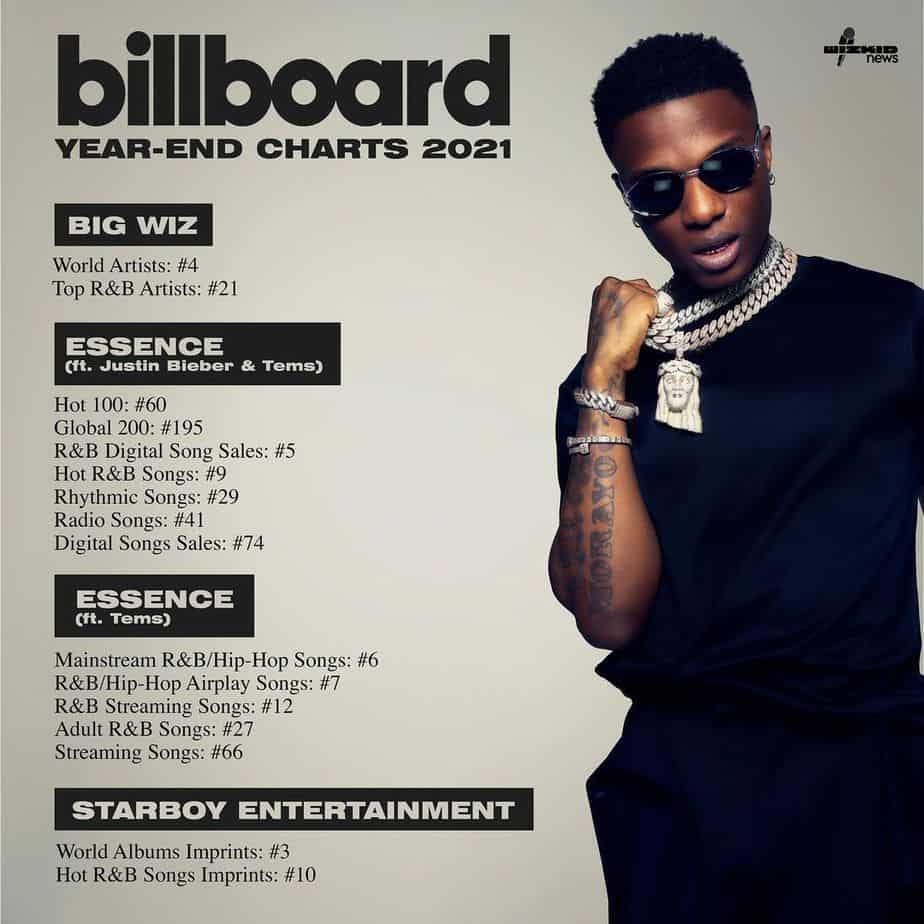 According to Wiz New source; "Made in Lagos" (2021) and Fela's "The Best of the Black President" (2010; #14) are the only Nigerian albums that have made Billboard's Year-End World Albums chart.