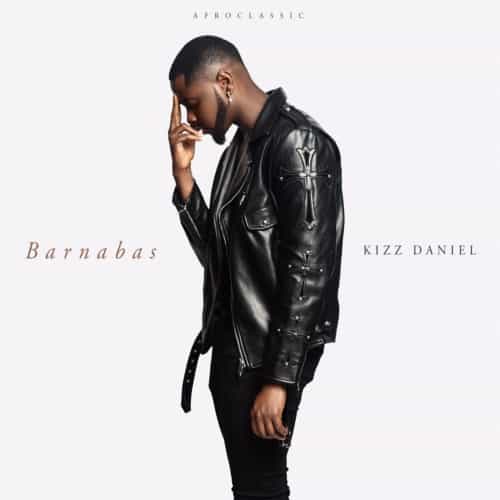 Kizz Daniel is sort of having a redemptive moment here, he's on his way back from one of those dreaded places that artists fear to ever drop into. The reception to his last project was an embarrassment for the acclaimed 'King Of Love'. Although most could be blamed on inadequate promotion, we have to admit that really Kizz Daniel made the mistake of releasing outdated songs at a period when Afrobeats was experiencing a paradigm shift;
While everyone else was making a killing with mid-tempo songs and riding high on the back of the COVID-19 lockdown to introduce experimental projects, Kizz Daniel's cocky King Of Love failed due to a serious deficit in promotions and an inability of the songs to entrench themselves in the minds of listeners despite that everyone was consuming music on Agro during the COVID-19 lockdown.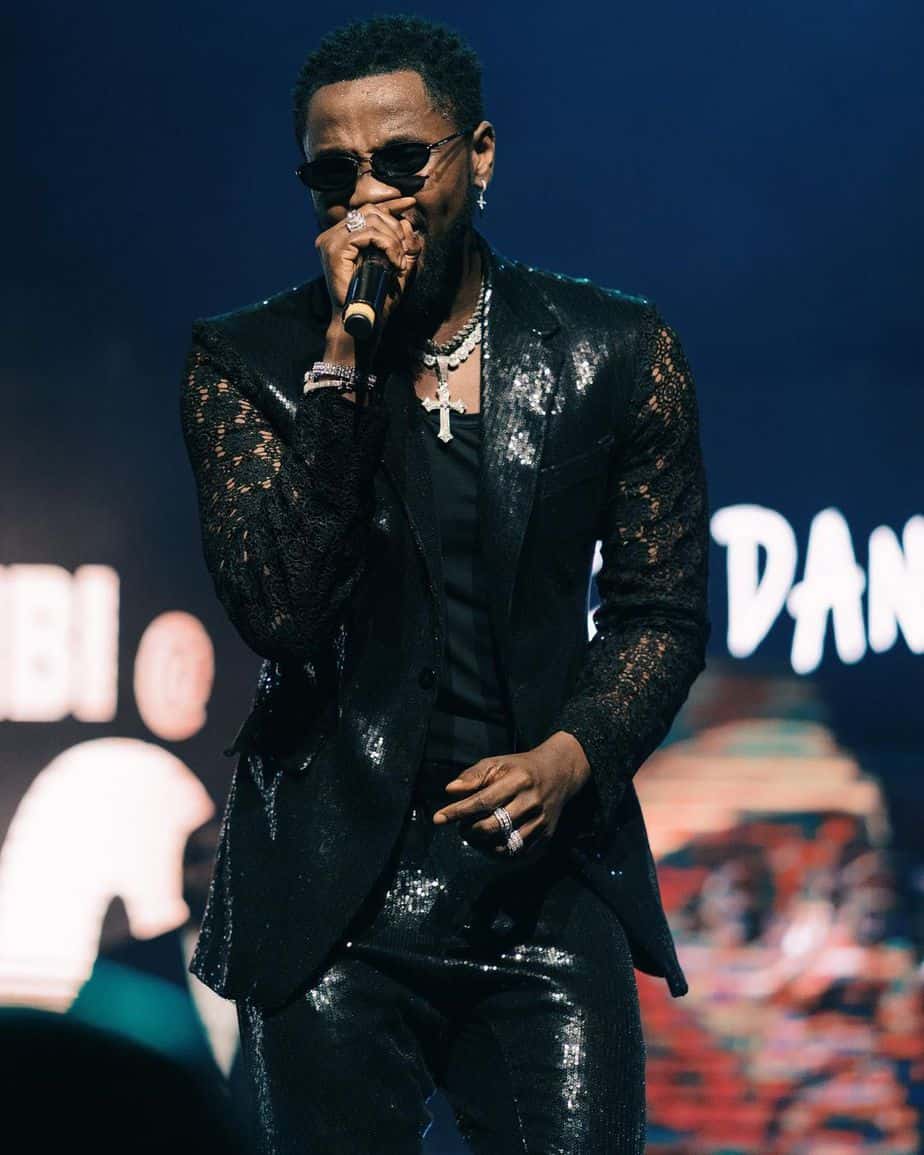 2021 has been a journey of redemption for the pop star who has numerous times been declared best in artistry across Africa. Kizz Daniel's talent is definitely unmatched, his ability to spurn out comedic melodies from the most absurd situations keeps him abreast of trends. Usually, he's not pressured to follow the crowd mentality in his artistry, and this is largely because of the large arsenal of melodies that are available at his disposal. It's not surprising that he's not jumped on the Amapiano trend to try and effect a career comeback after 2020's lacklustre performance.
Kizz Daniel has always been a very cocky artist since he blew up, and this isn't on a personal level, his sonic skills afford him the leeway to be as cocky as he wishes to be.
Track-By-Track Review of the BARNABAS Project.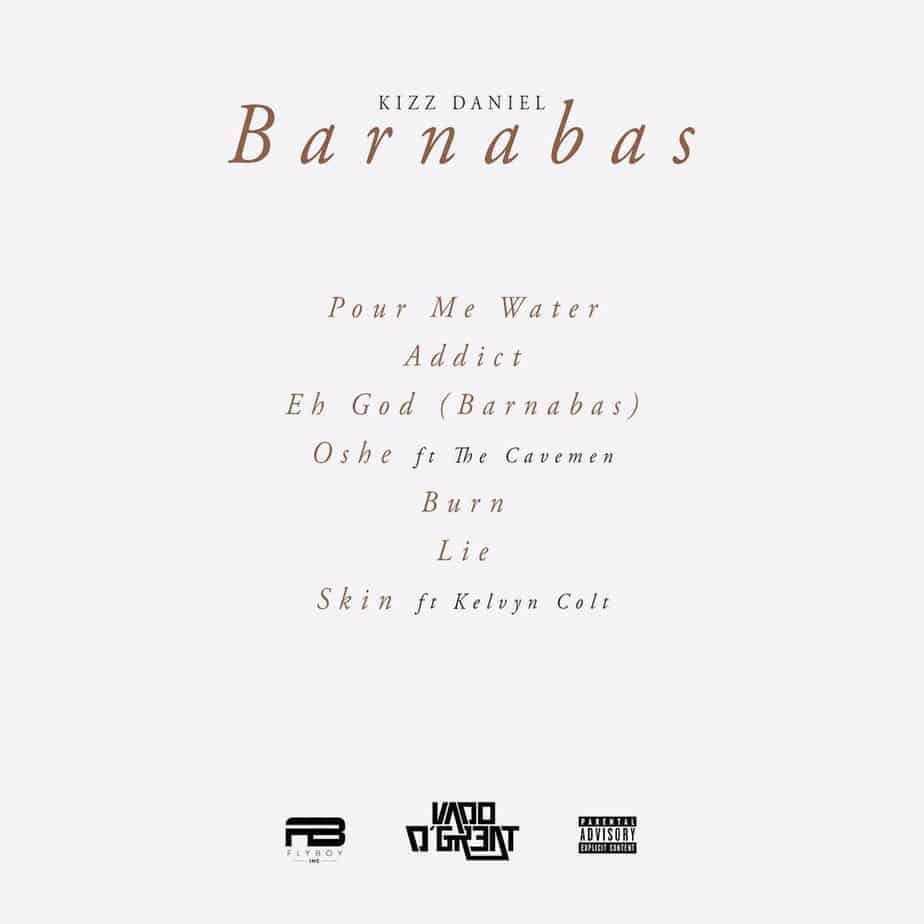 POUR ME WATER is the first song on the album, a perfect blend of trumpet, horns and the perfect highlife rendition Kizz Daniel has deployed countless times to steal our hearts away. It's a reminder of who the audience is trying to sleep on, fine boy like Vado the Great?
He's an artist who has bet his career on his artistry from the beginning of his sojourn in the industry. From breaking out of the claws of greedy G-Worldwide Ent, to setting up his personal camp at FlyBoy Inc. Kizz Daniel has always had to navigate conflict since he left G-Worldwide and he's definitely now about to slow down.
ADDICT is a deeply personal song and in my opinion, the best song on the project. Kizz Daniel reflects on his vices and the inability to wean himself off them even though he knows their contribution to his life and wellbeing
'Be lavish, four girls in, no condom,
Smoke igbo, kokanyin now, senorita…'
It's a song that plays on the addictive effects of philandering, smoking, unprotected sex, and just living life with wanton abandon; the achilles heel of the average young man may very well be the unique identifier in a creative. Kizz Daniel ultimately expresses freedom on this song.
As usual his Ad-libs conveniently places his lyrics somewhere between serious jabs and playful banter.
EH GOD (Barnabas) is titled after the project and one of the most commercial songs on the album. It's definitely going to make rotations in clubs and parties this festive season. Barnabas is a feel good number which is defini poised to make rounds among favourite listeners of Kizz Daniel. It's fun to see that despite a lackluster 2020, his style is still in tune with the general public.
OSHE
Oshe is a cross cultural number featuring Highlife group The Cavemen. In the past, Kizz Daniel has made highlife infused gems that had the entire country on her feet, so it's not surprising that he's bringing the Cavemen in on this joint for a more assertive highlife rendition.
In the past year, the Cavemen have been on a roll, from a mainstream acceptance of their unique highlife sound to a presence on some of the most impactful projects of this new generation, it's safe to say that a futuristic highlife sub genre has been charted in Afrobeats' future.
BURN
Burn is another testament to Kizz's powerful storytelling and melodious strength. He renders a deeply romantic song that chronicles his unlikely style of wooing his baby girl. It's crafted in Kizz Daniel's usual manner of song delivery and is a perfect addition to the project.
LIE
Lie is the first official single off the album and Kizz Daniel's 2021 comeback single. It is another love jam that seeks to convince a lady that his intentions are genuine and he's not a liar as he's been otherwise perceived.
This is most probably the most important song on the project, and is doing the crazier numbers on streaming platforms.
SKIN
Skin is the last song on the album and definitely should have been left off it. It's an average song and the feature isn't bad either, but it just doesn't really do anything for the project and certainly feels out of place from the other songs on the EP.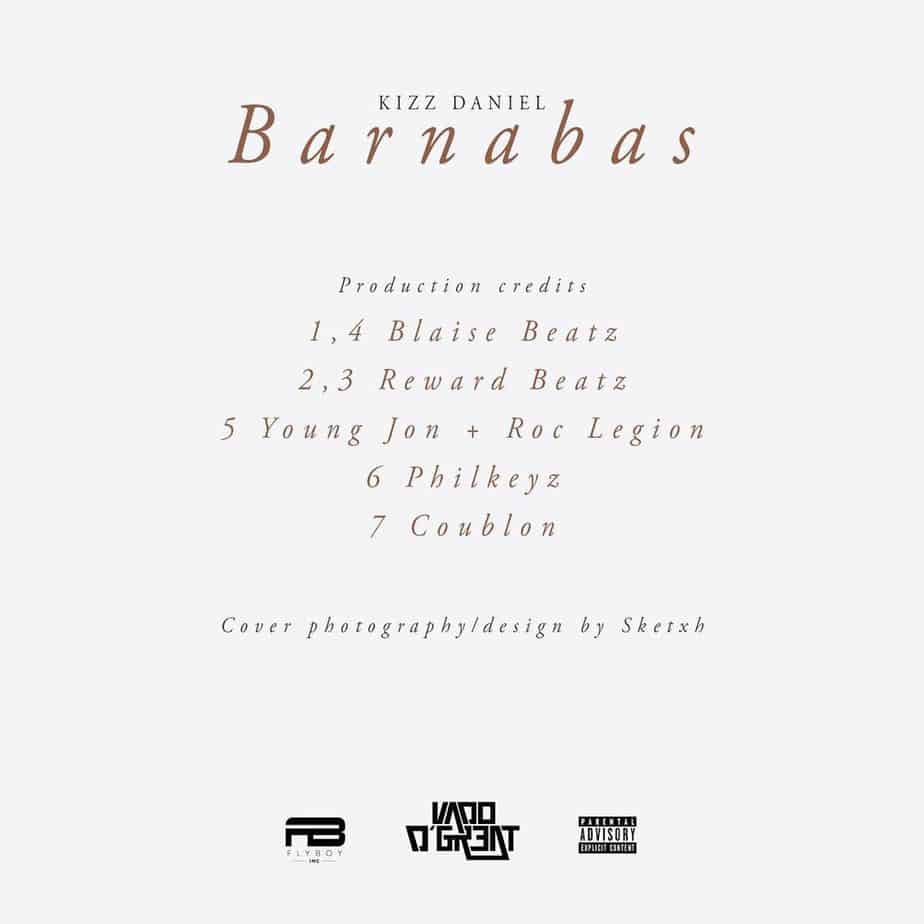 It's good to see Kizz back on his A-game. Very few artists are usually able to successfully effect a comeback and he surely deserves huge credits for his despite a career that's been marred by label scandals and poor promotional efforts.
Rating: 6.5/10
Comment: Kizz Daniel's Artistry is definitely untampered with. Hopefully, after this project he'll learn to stop betting so much on his talents alone.
STREAM/GET The EP HERE
Written by AfrobeatsMerije.
Bisi-Taiwo Chukwumerije is a blood-bound Nigerian music journalist & A&R in his early 20s. He goes by the pseudonym 'AfrobeatsMerije', and considers himself one of the greatest psyche in Afrobeats.
Tweet your favourite songs, EPs, LPs, Albums, & music projects at him; @AfrobeatsMerije