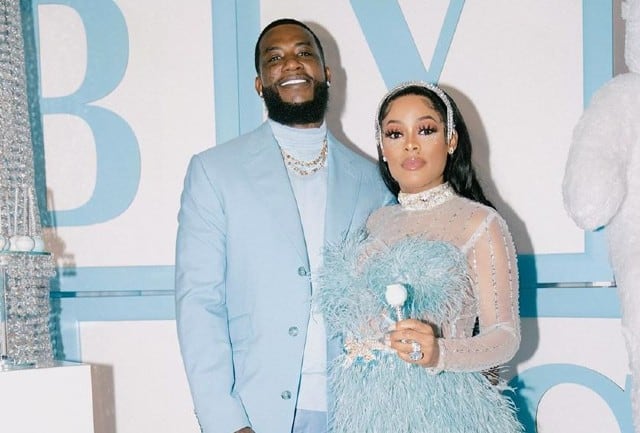 American model, Keyshia Ka'Oir sure knows how to make her man, Gucci feel fly as she gifts him an approximately #570 million Bugatti Chiron Watch for Christmas.
It must be Icy season as the "Long Live Dolph" rapper shared a photo of an icy new watch on his IG, suggesting a gift from his wife, Keyshia Ka'oir Davis, that reportedly cost her approximately #570 million.
He captioned the picture of the stunning blue piece. New Bugatti Chiron watch made by @jacobandco. This ain't for lil boys. Thanks babe for my great Christmas gift, @keyshiakaoir 1 mill on the watch no cap. #ThisAintNoRichardMille.
Keyshia responded in the comments, writing, you are welcome my love! Well deserved.
A follower commented, You winning. I watched you grow and mature, Gucci you will forever be a trap legend and congrats on everything