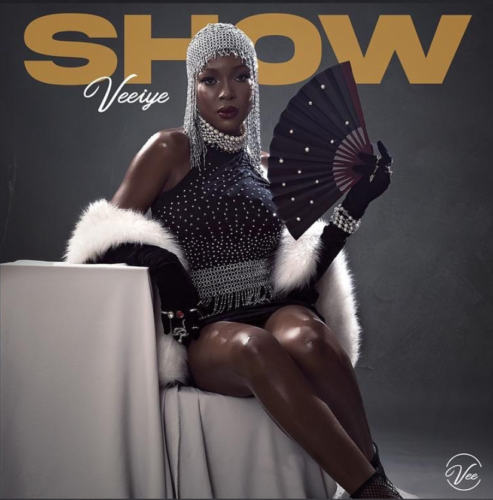 Multi-talented artiste, Veeiye reveals her musically prowess on "SHOW". This is a must listen, watch and Have.
Uprising superstar, Veeiye premiers her debut visuals for the melodious track – "Show". The Big Brother Naija Season 5 finalist and singer say the Young-And-Reckless Season is finally Here!
Victoria Adeyele, who came to the limelight with the name, Vee is a British/Nigerian singer/songwriter, born and raised in London. After releasing her first single in 2017 and being featured twice on Spotify's AfroBashment playlist, she plans to bring her soulful vocals and smooth harmonies into the industry and make a big name for herself. She's definitely one to watch out for.
Today she announces her entry into the music market with the single "Show", A Masterpiece produced by Pheelz.
The song Video was Shot on the streets of Lagos by Unlimited L.A… Watch and Enjoy below
DOWNLOAD MP3 (AUDIO) HERE
LYRICS
Hmm-yeah
(Rii)
(Ridimahkoolayo)
I'm in the mood to get loose (get loose)
Omo na rhythm and blues (and blues, kilode?)
That's why my waist make me rock it better
'Cause Omo baby na cruise (baby na cruise)
'Cause I don tey for street tire
And many boys don toast me tire
Nobody do me Kra-kra
Nobody, baby but you (baby but you)
Can't you see the butterflies in my belly? (ayy-ayy)
Can't deny, o ti su mi oh (ayy)
You're too sweet and e deadly (chii)
O tin fa jedi jedi oh
Swear to God, I be lieing
If I say I no feel your vibe
'Cause you're my type, yeah
Bobo yi just dey kill show
(Show, show, Killy dem po po)
Ah-yeah-yeah (baby, sho n gbomi?)
Ah-yeah-yeah, ahh-baby
(Rii)
(Show, show)
(Killi dem, po po po)
Kilode?
Ah-yeah-yeah (baby, sho n gbomi?)
Ah-yeah-yeah, ahh-baby
Ooh-ooh, ooh-ohh
(Rii)
First off, lemme so'sokuso (tey tey)
Your thing dey make my body run oh (ego)
You make my head spin all because (yeah-yeah)
You shoot all the shot with your gun oh (chii)
Not a gold digg?r but I like say
You get money pl?nty plenty (ahh-ahh)
Them say "when you talk, money talk" (money talk)
Them say "when you fall, money fall oh" (fall oh)
Can't you see the butterflies in my belly? (ayy-ayy)
Can't deny, o ti su mi (ayy)
You're too sweet and e deadly (chii)
O tin fa jedi jedi oh
Swear to God, I be lieing
If I say I no feel your vibe
'Cause you're my type, yeah
Bobo yi just dey kill show
(Show, show, killy dem po po po)
Ah-yeah-yeah (baby, sho n gbomi?)
Ah-yeah-yeah, ahh-baby
(Rii)
(Show, show)
(Killi dem, po po po)
Ah-yeah-yeah (baby, sho n gbomi?)
(Rii)
Baby, sho n gbomi? ah-ayy-ayy
(Rii)
(Hmm, ah-yeah, ah-yeah)
(Ah-yeah-yeah, oh mama, ayy mama, yeah)
(Rii)
(Ridimahkoolayo)
You Can Also
STREAM HERE