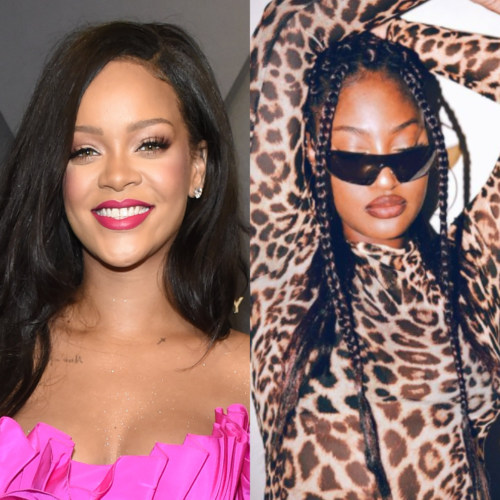 Tems 1, Don Jazzy 0…
Barbadian singer, Rihanna linked up with Essence's star, Tems, and it was nothing but pure joy and happiness.
The Alte Queen was invited to the Fenty Savage launch where she met the pop star and cosmetic mogul, Rihanna who couldn't contain her excitement.
As seen in the video circulating online, Rihanna ran to give Tems a tight hug screaming "Oh my God". The billionaire couldn't stop giggling like a schoolgirl going on her date with her crush for the first time.
Tems and Rihanna posed for some photos and later went backstage to chat like old friends. Rihanna disclosed to Tems that Essence is her favorite jam and she hasn't stopped vibing to the song since it was released in 2020. She also told her that she had always wanted to meet her since the song dropped.
Recall that Rihanna was one of the first celebrities to vibe to Essence, before Kylie Jenner, Kevin Hart, Snoop Dogg, Doja Cat, and others caught the Essence bug.