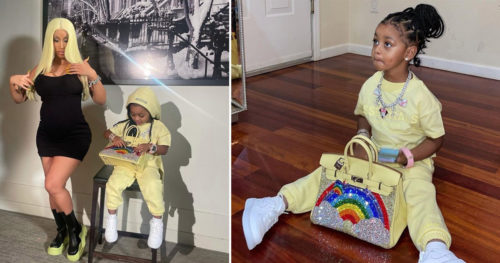 Cardi B has shared a photo of her daughter, Kulture, on Instagram, pictured with a brand new yellow Hermès Birkin bag.
According to reports, the bag features more than 30,000 Swarovski crystals in the shape of a rainbow. CEO of Privé Porter, Michelle Berk, spoke with Page Six about the inspiration for the eye-catching bag.
Cardi and Kulture were at Claire's, of all places. Kulture saw a small bag with a rainbow and started begging for it," Berk explained. "In typical Cardi way, she didn't get that bag, but she called me instead to try to replicate that rainbow on a Birkin for Kulture.
Berl reveals that the bag is worth about 24 Million naira.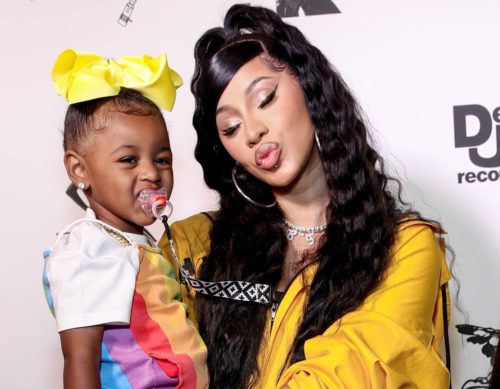 He said, The Birkin is getting so big — so many women are finally getting one — that our biggest collectors are coming to us to create something that no one else has. It's that simple.
Cardi B recently said, If I ever go broke is not because of jewelry, cars or purses it's because of Roblox. Like I need a discount or a gift card for that game cause my kid be running it up.