GOVERNOR LALONG COMMISSIONS ROADS, WATER PLANT, SUPERVISED OTHER PROJECTS #Arewapublisize
The Executive Governor of Plateau State, His Excellency RT. Hon. Simon Bako Lalong today being the 10th day of June, 2021 commissioned some of the projects under his administration.
4wardwego had reported that the Lalong Legacy project comprising of Hospitals, Model Schools, and Potato Value Chain across the 17 local government areas, set in place to conceptualize and improve on the standard of living of Plateau people from in the rural communities.
"N59 billion was initially earmarked for the 22 Projects but when COVID-19 came, the scope was reviewed to N29 billion and the money has been sourced and now available for the completion of the projects.
The Governor, Lalong was excited as he commissioned some of those projects, he assured citizens of his willingness to complete more projects before he leave office.
Some of the projects commissioned today were the Pankshin water plant which initially has been out of operation for over 10years, the Government in conjunction with World Bank reactivate and reticulate the Pankshin water system, the water plant is powered by a 400KVA Generator, with the reactivation, residents of Pankshin get water three times in a week.
The Plateau State Commissioner of Water Resources and Energy, Hon Ibrahim Bello, says that the Lalong administration is working hard to provide sufficient water for citizens. He also lauded the State for being the first to commission commission the world bank assisted water supply scheme under the 3rd National Urban Water Sector Reform Project in partnership with the Plateau State Government due to the timely payment of counterpart funding.
He hinted that the reactivation of the water plant involved rehabilitation and overhaul.
The rest of the Projects commissioned were the Anguldi-NVRI Junction, Angwan Doki-Chuel Road, Zarmaganda-Fwavwei Rayfield Road, Street Lights and Crispan Suites and Event Centre while ongoing project at Pilot Science Primary School was inspected.
Gov. Lalong disclosed that more dividends of democracy will be made available to the citizens in fulfillment of his administration's campaign promises.
The Governor made the disclosures while commissioning some projects executed by his administration.
He further stressed that his administration will continue to work toward providing infrastructural development in the State and better the lives of the Citizens.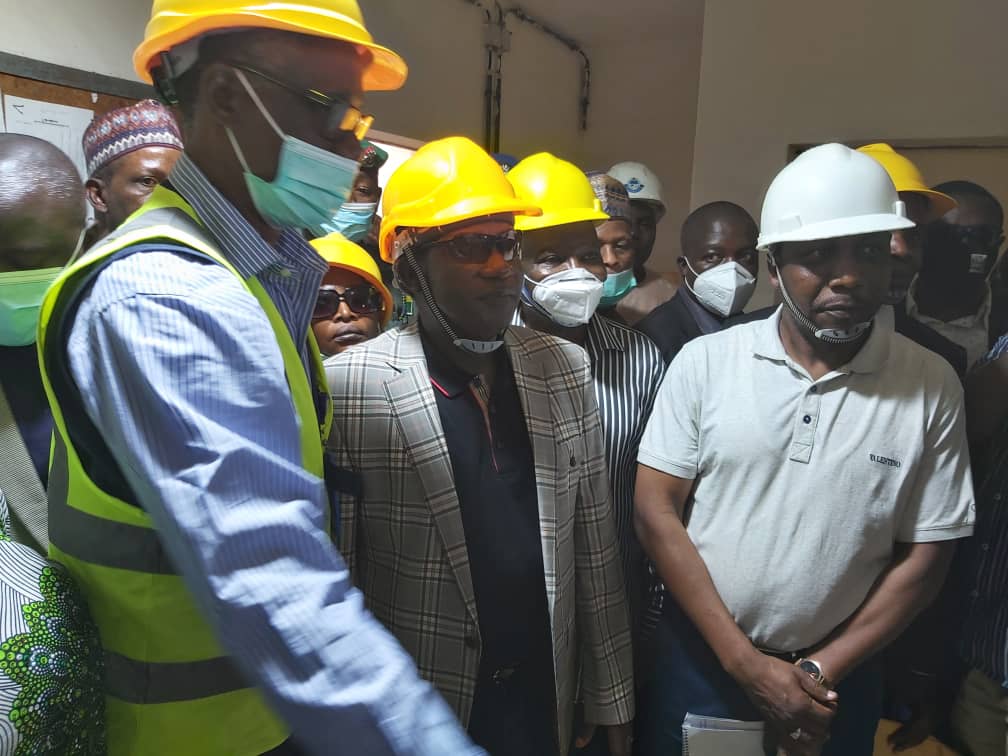 Plateau State Commissioner of Work, Hon. Pam Bot-Mang commended the Lalong-led administration on its position to address the infrastructural deficit in the State.
The Management Committee Chairman of Jos South LGC, Amb. Gideon Dandereng Davou Dung described the Governor as an architect of modern Plateau and a detribalized Leader who is uniting and transforming the State.